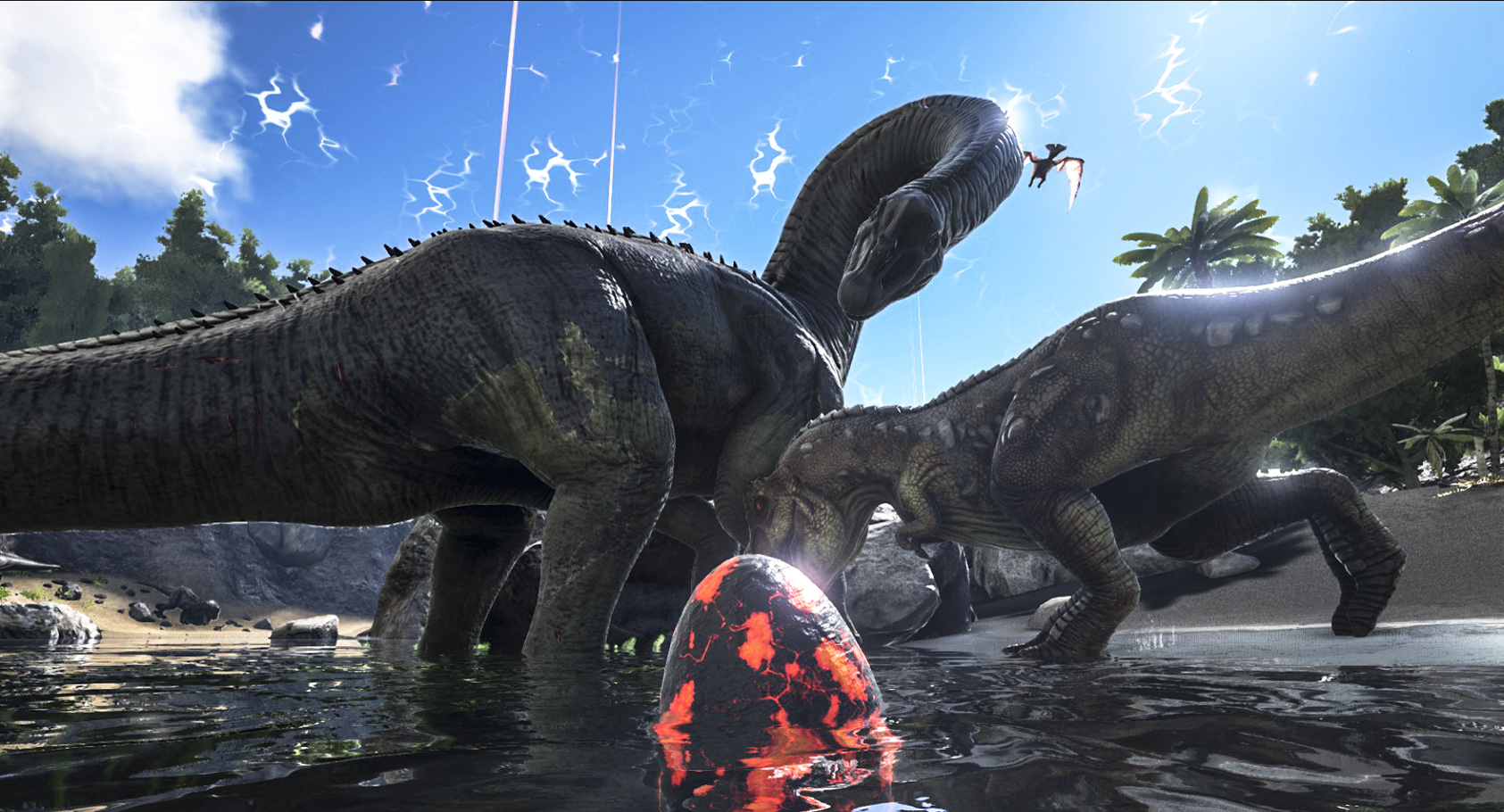 ARK: Survival of the Fittest
ARK in the form of a competitive "Hunger Games" style Tournament!
Each SotF battle takes place on a modified version of the ARK Island, with the objective being to eliminate all other survivors before they can eliminate you. The map is covered by a dome-shaped force-field that shrinks as the match progresses and there have been many alterations made to the core-game which effect leveling, taming, gathering to ensure that players are able to reach the end game before the dome completely shrinks. Survivors not only have to worry about each other and the elements, but also the mysterious 'Evolution Events' which take place every 15 minutes and can have a major impact on the game, such as drastic weather changes, or predators falling from the sky.